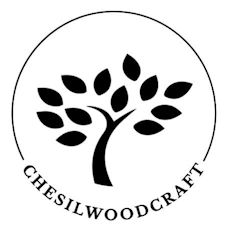 Woodturning is the craft of using the wood lathe with hand-held tools to cut a shape that is symmetrical around the axis of rotation.

Like the potter's wheel, the wood lathe is a simple mechanism which can generate a variety of forms.

The operator is known as a turner, and the skills needed to use the tools were traditionally known as turnery.
The skills to use the tools by hand, without a fixed point of contact with the wood, distinguish
woodturning and the wood lathe from the machinists lathe, or metal-working lathe.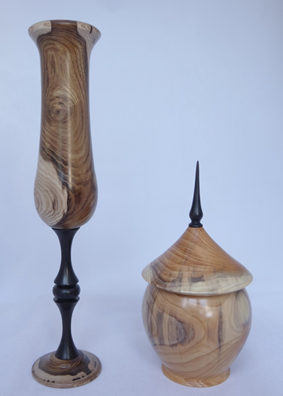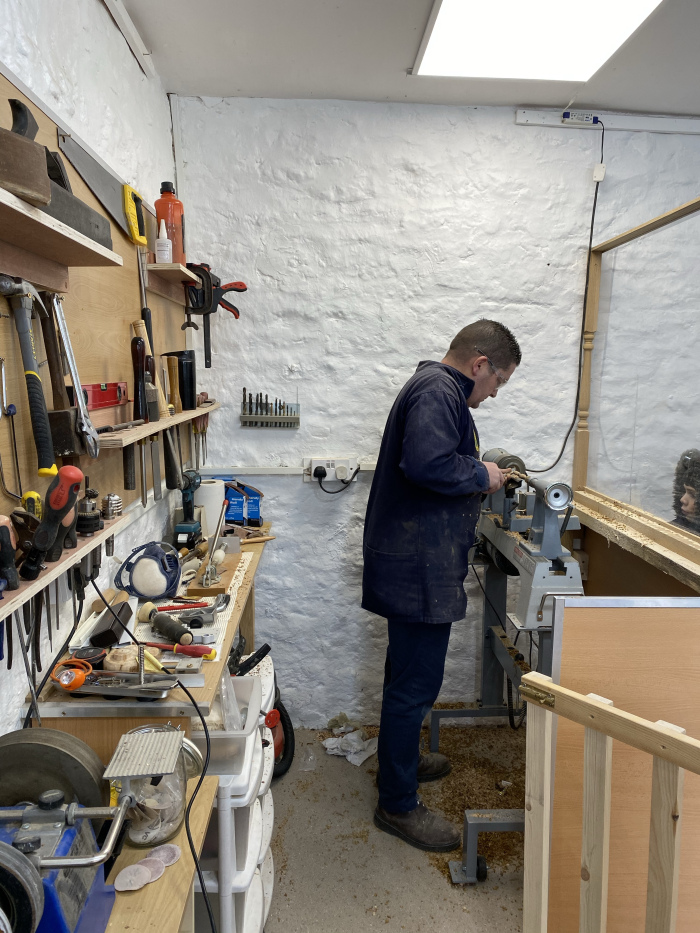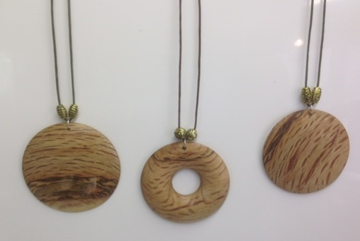 John's fascination with woodturning started at school. He returned to the craft as part of his
physical and psychological recovery from an industrial accident which left him with severe spinal
injuries, having to learn to walk again he used woodturning to aid his rehabilitation.
John is currently Operations Manager for a canoe and kayak manufacture in North Somerset. However, his goal is to become a professional turner.
In June 2017 John won a bursary from the Worshipful Company of Turners in London to help get training and improve his skill base.
He collects wood from various sources, seasons and dries it himself. He turns all kinds of things from platters, goblets, candle sticks to jewellery. Woodturning is becoming more of an art recently with so much more media available to add to it.
Open times: 11-4 Saturdays and 11-3 Sundays 
Visit our dedicated website
John will be selling his work and using his lathe at the studio where you can come and visit and watch items being made.