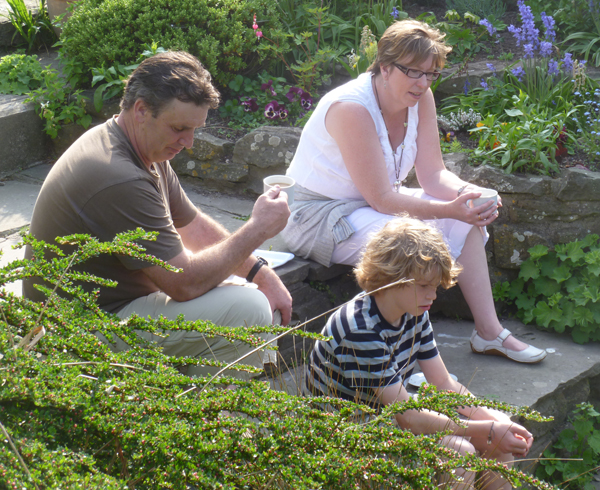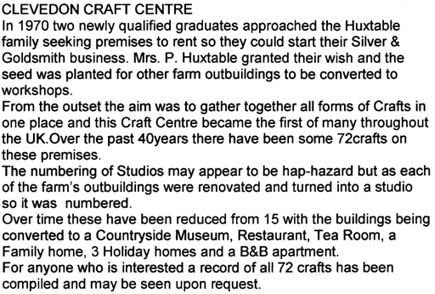 Clevedon Craft Centre was founded in 1971 by Jeffrey Bright and David Stear when, on leaving college, they started their business 'Stear and Bright silversmiths' in what had been the cowshed of New house farm. Over the years more craft businesses opened in other disused farm buildings and Clevedon Craft Centre developed.
There are currently a diverse range of artists and crafts people happy to engage with you and who will also be able to take commissions for truly individual products.
Most workshops/studios are open
Tuesday- Saturday: 10.00am.-5.00pm
Sundays: 2.00pm- 5.00pm
PLEASE NOTE as all the studios are "INDEPENDENT"  so opening times WILL vary.
Tel: 01275  872149  or contact indivdual studios for further information.
If you are interested in renting a studio please email enquiries@clevedoncraftcentre.co.uk and we'll be able to provide you with a up to date availability.