Hand made bags, belts, pouches etc and leather pictures (framed) covering a wide range of subjects.
ACA Smith Leathercraft sells unique handmade decorative leather craft goods – Estd. 1974
Arnold Smith is a leather craftsman of 35 years experience in producing some of the best quality decorative leather craft goods in the UK. All items are individually handmade and decorated by himself, many from his own designs.
To view and purchase a wide range of his work have a look at the products and commissions sections.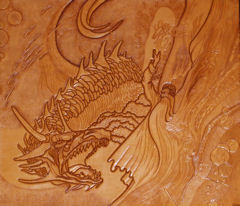 Commissions undertaken
Tools, books and accessories for the hobbyist.

Tel: 01275 876102

Open: Wednesday to Sunday. Closed: Mondays and Tuesdays.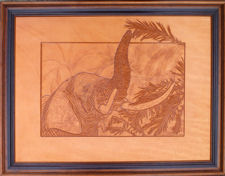 Visit our dedicated website
A Member of the International Internet Leathercrafters Guild